The Journeys beta is letting some new features out of the labs! Journeys makes it easy to see how your experiences work together and group related experiences and add your own details right in Appcues.
Here's what's new:
Visualize more patterns:

Add checklists, Banners, and Pins to a Journey canvas.

Auto-layout:

Flows will automatically show up in a linear and orderly fashion with ample space.

Notes:

Convey information, add ideas, and share context.

Multiple flows on one canvas:

Add multiple flows to the same canvas and create a visual connection between them.

Page nodes:

Start a journey from a URL to answer the question, "Which flows are targeted to this page?"

Event nodes:

Similarly, start a journey from an event to answer the question, "How many flows could a user see after they trigger this event?"

Filter:

View live, drafted, or all experiences. And when you start from a page or event node, filter even further by audience segment.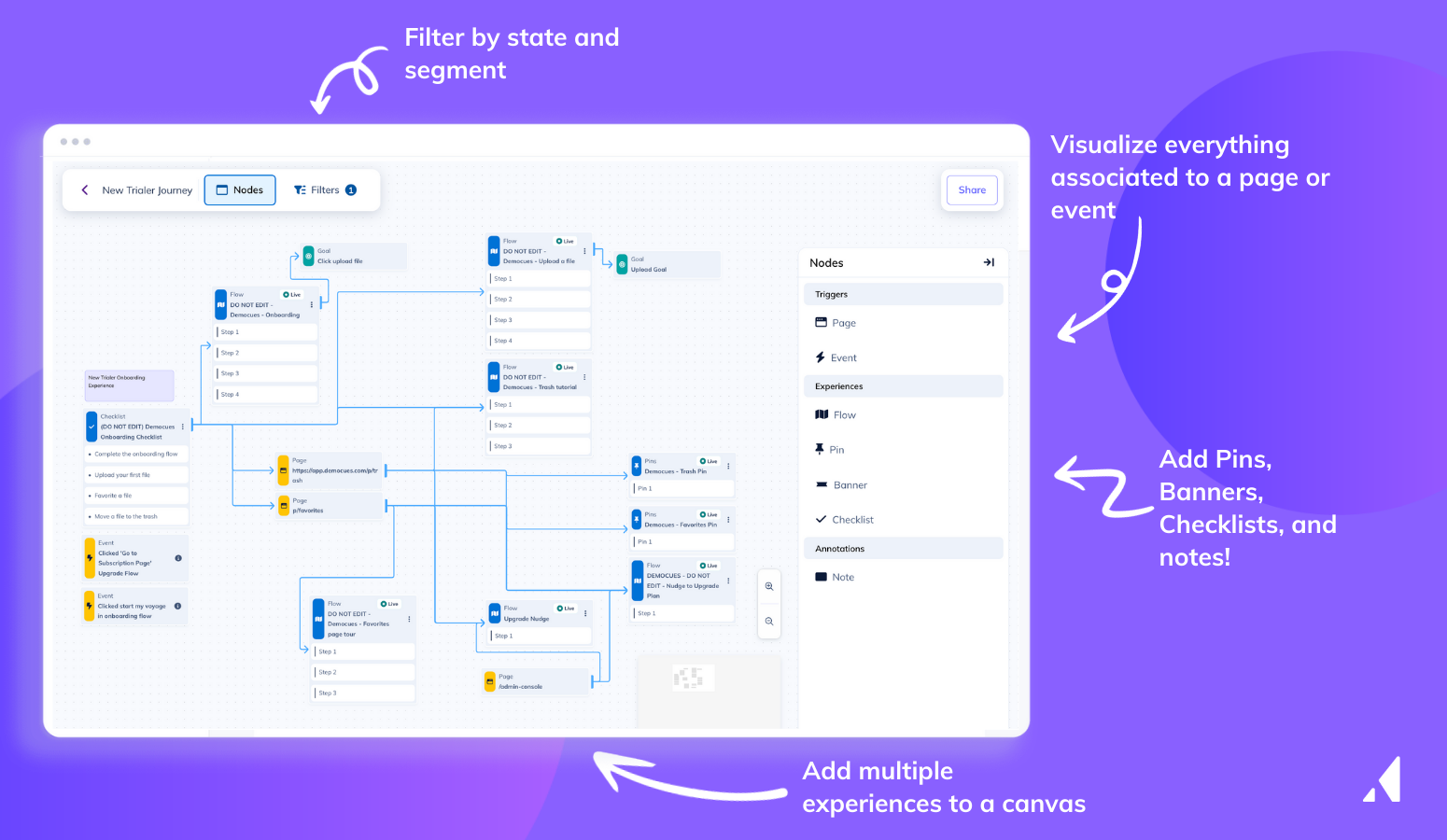 Journeys Beta
is available for all current customers on Appcues Essentials, Growth, and Enterprise plans.
Login
to build a journey today.