Our first inline pattern for mobile apps! Embeds are the easiest way to inject seamless-looking content and experiences directly into your mobile application.📱✨
Extremely versatile – Embeds are perfect for any experience:
Showcase personalized content and user information
Share important notifications like trial end dates and app upgrades
Market campaigns like new features, discounts, promotions and upsell prompts
Gather continuous user feedback
And all without interrupting your user's workflow!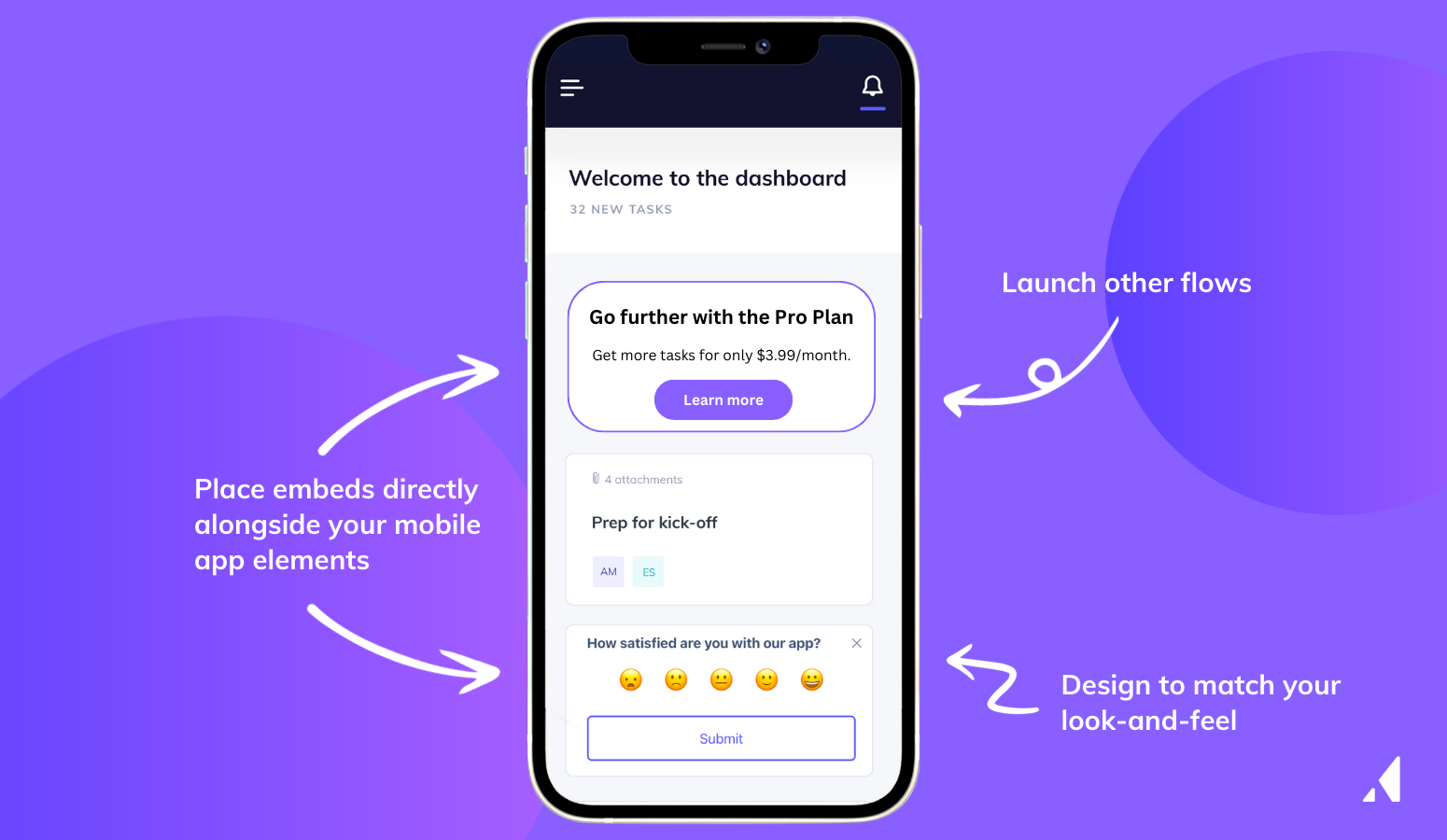 When you build an Embed, you can:
Include text, images, emojis, icons with text, surveys, and buttons
Trigger other flows or survey users
Create a carousel for users to scroll through
Completely customize the look & feel to match your app
Choose between dismissable and non-dismissable
Embeds are available for iOS, Android, Flutter, and Reactive Native frameworks.
Note:
Appcues Mobile customers will need to update their apps to
SDK Version 3.0.0
to use Embeds.